Back
equipment
The Sainte Marguerite lakes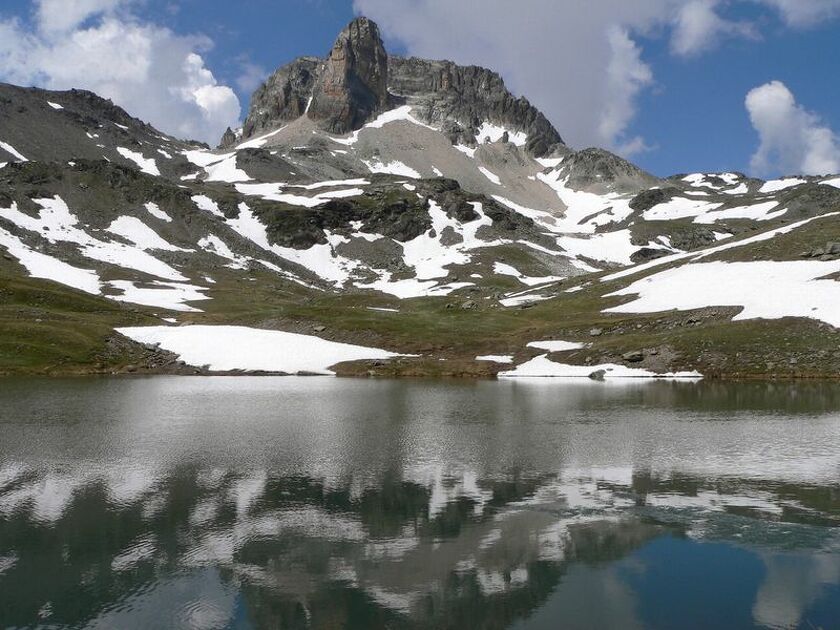 Rich in fario trout, the two Ste-Marguerite lakes will offer you some great fishing: the most beautiful specimens will be in the first lake, the Round one. However, the fishing will be more interesting on the second lake, the Long.
Description
Originally composed of 3 lakes, the Sainte Marguerite lakes are now only two because the Grande Montagne lake is drying up. The 2h approach hike from the Lavoir parking, passing by the Mounioz chalets (+20 min by staying on the GR5), is rather easy despite
two slightly steeper passages.
The Rond, the first one at the arrival, is the biggest and the deepest of the two, even with the tidal range due to the withdrawals from the Mont Thabor refuge. The most beautiful specimens will be in this lake. However, the most interesting
for fishing will be the Long Lake.
On these two bodies of water, fly fishing can be very fruitful thanks to a fairly regular activity on the surface.
Equipment
Fishing site - 1st category
Rates
Adult : from 57,80 to 95 €.
Teenager (12-18 years old) : from 18,80 to 22 €.
Daily pass : from 10,60 to 15 €.
Weekly pass : from 20,50 to 34 €.
Women's discovery card: from 36 €.
Discovery card -12 years old : from 6 to 7 €.


These rates vary depending on whether the fisherman already has another fishing card from an AAPPMA in France, with its CPMA 2023 stamp. To consult all the rates and options available in Savoie: http://www.savoiepeche.com/carte-de-peche.
Opening period
From 03/06 to 08/10/2023.
Spoken languages
French
Location
Animals
Animals accepted : No