Military heritage in Valfréjus and Modane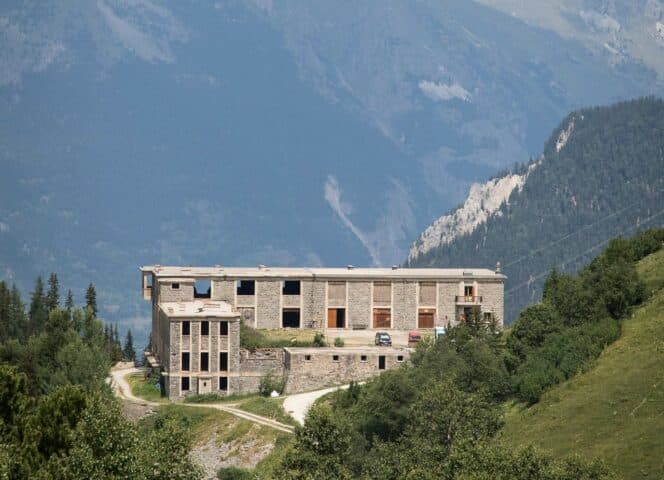 The Maginot Line of the Alps
Deep in the mountains above Valfréjus, you'll find the remains of the Lavoir fort, where the military "ski scouts" who defended the pass over the narrow valley were stationed. An area where fighting took place during the Second World War.
Also to defend the border against a possible Italian invasion, the Sapey and Replaton forts were built in Modane. These powerful structures were used to secure the Mont-Cenis rail tunnel. Want to know how these soldiers lived? Take a little wool and visit Fort Saint-Gobain, an underground component of the Maginot Line of the Alps. You'll visit the galleries, battle stations, living quarters... all the equipment needed to last weeks on your own.
Another must-see and must-try during your stay: the Maison penchée on the road to Valfréjus. This former bunker was literally blown up by the Germans at the end of the Second World War. It fell back, leaning but almost intact, a little further on. Loss of balance, laughter or... seasickness: guaranteed sensations when you enter this strange edifice.